First of all, Happy Birthday Cookie!  Thanks for being such a wonderful mom and grandmother, we are so blessed to have you in our lives!
Nick and I have finally reached a compromise on the PLAYROOM and so we can move forward with turning the room into a dedicated play area for the kids!
I am having SO MUCH FUN it almost feels sinful! Before kids I thought that playrooms came across as a little decadent and unneeded space and that kids did not need a lot of toys… and yes, playrooms are a little on the self indulgent side. I feel so spoiled to have one, but I just never realized how much stimulation my kids would need or how many toys they would acquire or how OVERstimulated I would get from having their toys in my living room! I really try to keep their toys that I buy to a minimum, but I failed to realize just how much they would receive between grandparents, aunts, uncles, cousins, visitors, strangers... you name a person and they get toys from them. I definitely found my "kids don't need a lot of toys" principle in direct conflict with my "I will NOT micromanage their relationships with their grandparents" principle, and well, the latter won! Especially when I see how happy Isla gets when she receives her toys, and how much her grandparents love buying her toys and seeing her happy face. I try to rotate them though so that she really plays with everything.
Nick and mine's compromise was this – we have to keep the TV in the playroom, but I could sell the brown couch and buy a loveseat/futon so that there is more play area. This also means that I can keep the white chair in the main living room… YAY! I had always wanted the TV in the playroom anyway. We've always said that we were a one TV family, and Nick is sticking to that. I myself could see that it would be nice to have a TV in the main living room and the playroom… but for now I am happy that I can put in some cartoons for the girls while they are playing on occasion.
The brown couch is GONE! It sold in 24 hours for twice what I thought I could get for it… that's the UP side of living in a boom town, and between that and a few other things that I have sold, almost the entire change is covered… Thank goodness for IKEA! It would be covered and then some, but the new couch is adding a bit of extra cost.
I decided to start with the throw pillows this time to set the tone of the playroom and I think that that was my most genius idea ever. Its much less stressful than trying to find throw pillows to coordinate with what you already have!
The pillow above says "Why fit in, when you were born to stand out?" I love it! As traditional as Nick and I are, I am beginning to feel like WE are the outsiders because the US is changing so much, and I hope that my girls are never afraid to be themselves, whether what they believe is popular or not.
Also, at this point in motherhood, with three girls, I regret ever buying anything gender neutral, but for some reason I find myself not doing a girly, traditional playroom, but instead doing things a little more fun and retro and using a lot of green. I am having a lot of fun and just trying to make things bright and not stress out too much about making things matchy-matchy.
This is what I am looking at right now for a sofa. It's the HAGALUND loveseat from IKEA, and it can fold out into a sofa bed since Nick pointed out the hugeness of our brown couch allowed people to sleep on it. It will be so great to have an extra bed for guests, plus its slipcovered! Another stipulation… I could not add another piece of white furniture to our house (sigh). Beige it will be! We are headed to IKEA to test it out this weekend.
I based a lot of my inspiration on my friend Che's playroom, check it out! It is very cool and well thought out. I need to design this around my kids so that they will WANT to be in there and make it very conducive to play. That includes, but is not limited too – making things easy for kids the reach and pull out themselves, setting up stations (I plan to rotate ours every few weeks), and keeping things ORGANIZED so that Isla and Gemma can actually find what they are looking for, and best of all, help clean up.
We start with toy storage! So I have been researching toy storage since Isla was born. Its on of those random subjects that I just find fascinating. What's the best, how does it work, what are the advantages and disadvantages, what are people using and why, etc.. As much as I love PB Kids for ideas on just about everything, those storage units are the worst, so uninspired!
In Russia, we had a big EXPEDIT unit that we sold when we left. I didn't like how big and tall it was, and the cheap but colorful DRONA bins were hard to get in and out and the bottom would always pop up. Plus I hated the way things could be knocked off of the shelves.
I was convinced that the Land of Nod had the best toy storage. Their storagepalooza not only had the best name, but I loved that the bins were open and low to the ground so that they could be easily accessed, and there was a lip so that things wouldn't fall out.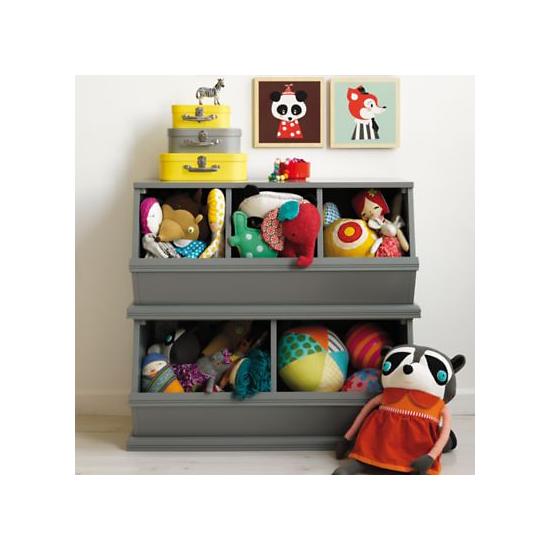 Since storagepalooza is RIDICULOUSLY expensive IMHO, I bought Isla the poor man's knock off from Badger Basket for her room. On sale, it was roughly one third of the price of storagepalooza and the same basic design. After putting it to the test in Isla's room, I did not love that it was hard to keep organized with so few bins and it was easy to look cluttered since you could see inside.
So then for Gemma's room, I went back to IKEA and a TROFAST system. This one has probably been my favorite so far because I love that you can buy bins according to the volume of toys that you have for a particular category of toys, but the girls have a difficult time putting the bins back… and I just don't love the look of it or the work involved in figuring out exactly how much storage I will need for what.
TROFAST is actually my favorite so far, but the more I researched, I decided to go back to EXPEDIT, now KALLAX, buy a smaller unit, and buy smaller bins to go inside the cubes. I thought about just getting the not-cloth bins from IKEA, but that would have tripled the budget and you still run into the same issue with it being hard for little hands put to the bin back where it belongs, plus the sharp edges! I plan to keep one bin per "theme" or category and I will rotate them in and out of their rooms. I decided to use the strapping cube bin from the Land of Nod. Its soft, durable (DRONA is not), and is large, but still a bit smaller than the KALLAX cube so that it can be easily put back in.
Here are a few fun things that I am setting up and that I will be working on in the coming weeks!
So, BYE BYE cheap MALA easel. The kids always move it and knock it over, and its just not study and generally drives me nuts. Instead we are going to make a magnetic chalkboard wall. This will erase the need for a separate magnetic board, plus it will be a wall that I don't need to worry about decorating, which is the second hardest part after throw pillows
. I can also hang a craft paper roller above it if I want to so that the kids can color, but I don't know if I want to do that yet… it seems like an invitation for disaster if my kids past toilet paper antics are any indication.
My mom is coming and we are going to makeover the bookcase to look something like this! This person used a stencil which feels like too much work, plus they are expensive, so we are going to start with fabric over cardboard and line the back. If that doesn't work, we will move onto the stencil. I love the color palette too.
I already bought these new chairs to go with their round IKEA table. I only bought two with the original set, and already I regret that since Isla will have friends over and they don't have a chair. There have been many times that we needed four (or more!). This was my splurge, even on clearance! I wish that they had not already sold out of the turquoise version, but they had so after consulting with my mom, I just bought four of the green, instead of two green, two turquoise.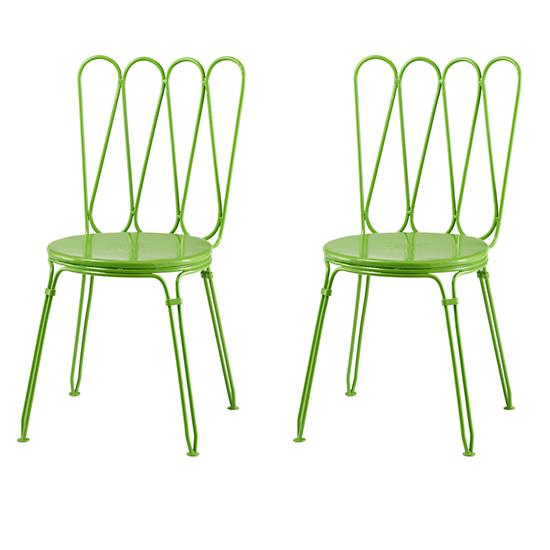 I have also loved these Michael Tompsett paintings for a while now, but I knew that it wouldn't go well with my more traditional main house, but they are perfect for a playroom. They were on sale on Zulily last week and so I snatched them up! They will be so cute.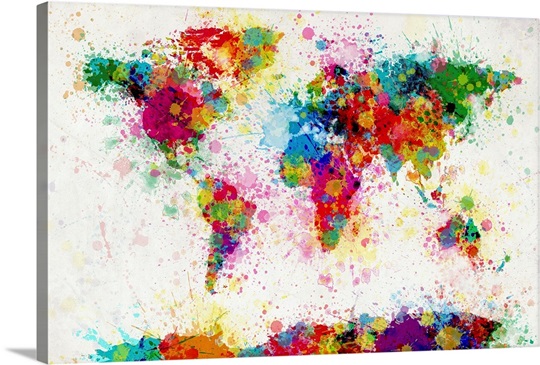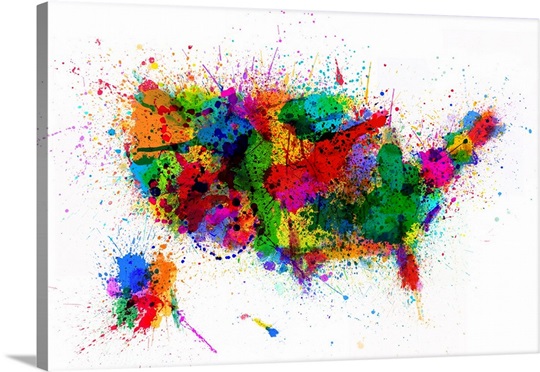 The best part of the playroom will be…
THIS!
I have drooled over these adorable, PINK kitchen pieces forever, but they are so pricey. At Christmas, my mom gave me $500 to spend on whatever I wanted. I decided to go ahead and order the PB Kids Farmhouse Kitchen Set, even though I felt SO guilty. I don't know why because we only had to cover a tiny bit of it because they were on sale, but it just didn't set right. They day that it was supposed to arrive, it never showed up. I went back and checked my email and I realized that my order had been cancelled and that PB Kids had decided to stop carrying it because of quality concerns. On the same day, we also had a little Reece's Rainbow Angel Tree emergency, and so I decided to donate the $500 to that. My mom was NOT happy, she's very generous, but she just wanted us to buy something fun for us for Christmas. I promised her I would buy something later.
Well, as soon as we found out about our third little princess, I decided that THREE girls was enough to justify THREE pink retro kitchen pieces, and I started to plan on saving to buy them for this Christmas… when low and behold, they just SHOWED UP on my doorstep! Ok, she told she bought them before they actually arrived… but my mom just up and bought them because she is so generous and sweet like that. Only not that sweet… because they are still Christmas presents not "right now" presents! NO! I want to open them now
. I asked why she bought them so early and she said it was because she had a coupon. So, we will have a really cool addition to our playroom come Christmas time. Isla will love it. Lately she has been asking for a bigger kitchen and a fridge. She really doesn't ask for a lot and she says it in a sweet way, but her little IKEA kitchen is getting too little for her. Its her favorite toy to play with, and she will love this.
I am really hoping that this happy play area will help keep Isla and Gemm busy while I am holding/nursing a newborn, pumping, resting from a c-section and all of the other things that having a new baby in the house entail that will keep my attention from them! So that is what we will be working on in the coming weeks! I really do feel so spoiled, and as always, undeservedly so. I must say that I am loving this season of life, much more than the last one!
"If you, then, though you are evil, know how to give good gifts to your children, how much more will your Father in heaven give good gifts to those who ask him!" Matthew 7:11