I am having a really hard time writing 2014 on my checks! I can still remember being a little girl to young teenager and looking forward to the millennium, and now we are 14 years past that and I am THIRTY… it's also hard to believe its 20 years past 1994, which I'll always remember as the year that I bought one of my all time favorite video games on New Year's day in 1994… King's Quest VII: The Princeless Bride. I know a lot of die hard fans of the series hated it, but I was 11 so I thought it was awesome!
Sometimes I miss being a little kid. And also playing video games because what thirty year old mom of two has time for that?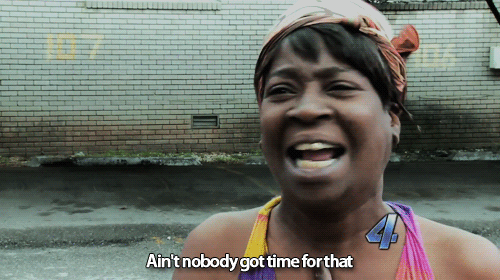 Sing it sister!
"Shall we accept good from God, and not trouble?" – Job 2:10
Nick and I are in agreement that 2013 was the hardest year on record. I have a hard time blogging under stress, hence the lack of posts for this year. I would like to say looking back that we grew and we are better for it, but we are still struggling in many ways so I don't feel like we are quite to the point of being better, stronger people. In fact I was chatting with a new friend and she mentioned a disorder called adrenal fatigue… some don't think it's a real thing, but after reading about it, it made a lot of the pieces fit together on how I have been feeling. It is something we will definitely look into.
2013 started with a lot of hope because we were expected sweet Gemma, but we were also very anxious because we knew we were moving, but we didn't know where or when.
Many of our lowlights happened one right after the other…
I got sick in Russia right as I was supposed to fly home. I was so scared that I wouldn't be allowed to fly! BUT it did mean that Nick was able to accompany me home.
Nick had an emergency appendectomy in Russia, while I was 36 weeks pregnant with Gemma in the states with Isla. We were so scared he wouldn't make it home for Gemma's birth, and I hate that he had to go through that all by himself in scary Russian hospitals. I also had a terrible migraine that lasted for DAYS right when he was going through that. BUT Nick's problems did mean that Nick was able to be with us much more than he would have been around Gemma's birth because he was on medical leave.
Gemma had to go to the hospital at 3 weeks and spend 5 days there with a fever. That was so scary and she had to get a spinal tap, and have so many tests run on her. We didn't know what was wrong. While we were there the Doctor thought something was wrong with her ovaries too that we had to follow up on. Thankfully she was ok with no lasting issues. THANK YOU JESUS!
We found out we were moving to Midland. That is definitely a low light for me. I will not lie, I did not want to come to Midland. I wanted Houston or Covington, and I was pretty devastated when Nick was offered a job in Houston, but then strongly encouraged to come to Midland WHILE Gemma was in the hospital I might add (and no we will not let anyone pressure us into a decision like that while we have sick child again THANK YOU VERY MUCH – you LIVE and you LEARN). I know many of you are thinking "Put on  your big girl pants!" I have and I am every day, but I've followed Nick and his job 6 times in our 8 years of marriage and just this once, after our stressful spring, I wanted to go home for a few years. I cried every time Nick mentioned moving to Midland after he accepted the job here. That original job offer in Houston was such a tease!
Then we found several lumps on my thyroid. We were afraid it was cancer. I would very much like to live to see my girls grow up, and we had all of those Doctor's appointments right at the time that I just wanted to get back to Russia with my husband. Thankfully I was ok.
We also had to house hunt in Midland's crazy market. NOT FUN, although we did end up with our second choice house, which was probably the better one for us, even if it was more expensive.
We said good-bye to beloved friends in Russia. It was so sad. I can't even think about those friends without getting sad, so I try not to think about them.
Immediately after moving to Midland and our stressful flight and transition back, my husband left us all alone in our new city for TWO weeks for a work trip… something I swore my husband would never do to me! That does not make for a smooth or easy transition.
We've had some other family issues that aren't right to go into on a blog, but you know how crazy extended family stress can make everything even more difficult.
It's really hard to think of much other than the difficulty when I look back on 2013 and its very easy to conjure that scared, panicky feeling that I experienced non stop for the first six months of it. I am still not over it, and as I said before, I plan to do something about it, either see a therapist or find a support group through my church. My friend recommended this book called "After the Boxes Are Unpacked" right when we moved to Russia. I skimmed it then, but now is the time I think I really need it. Of course a few of those items had an immediate silver lining, and some we won't fully understand until we are in heaven…
Of course we had some big high lights…
GEMMA'S BIRTH! And she is just our treasure. We are so in love with her. I had always sworn that I would not move around the time we were expecting a baby, and when I found out we were moving, I had such anxiety about it. And then all of the other stuff above happened. I was really worried about post partum depression just because I was so hormonal with Isla and life was pretty serene. I just knew with my general mood of the time of Gemma's birth, something would happen and I would have a lot of emotional difficulty. That did NOT happen at all with Gemma. She was an easy baby (slept 12 hours a night at 6 weeks) and such a joy, and my hormones were rock solid after her birth. There was only one time in the immediate weeks after her birth that I teared up because I felt a little overwhelmed, but that was it. Everything around her birth and early weeks was perfect and heavenly.
Nick was only apart from us for about six weeks total while we were in the states for Gemma's birth and he had to work in Russia.  That is much less than we had anticipated. I don't do well without my husband, and I know he misses us something fierce when we are gone.
It was fun spending the late winter and early spring at the Thistle Patch with my mom and dad. It was over 3 months, but I still felt like I barely spent time with my mom… I could always use 3 more months with her, and then another 3 months, and another, and another…!
We bought and moved into our house in Midland. We love it! If I can ever get it clean then I will take pictures and show it to you… I know that I am not the only voyeur out there who wonders what other people's homes look like.
Isla started preschool. She loves it! I love that she has so much to do and kids to play with. I never worry about whether or not her personality and/or skills are being stunted like I used to in Russia.
Our trip to visit Virginia, North Carolina and then a brief sojourn into the Smoky Mountains… which I have never blogged about.
Our visit to Balmorrhea state part… never blogged about that either.
Reece's Rainbows Angel Tree! I love Angel Tree time .
Conclusions about the year…
So as I said, I cannot say this was a year for great growth, for now I am going to call it a muddle though year. I still don't feel like I did much more than survive!
A high point was realizing how strong my marriage to Nick is. Our marriage didn't get stronger, it was already strong and we weathered this past year as team. I am so thankful for him. He is steadfast, patient, loving… maybe I don't need a therapist when I have HIM? I will never say that nothing will happen to our marriage because I know too many marriages that I thought were rock solid and then they fell apart. But I will say my faith in my marriage strengthened. God knew what he was doing when he designed marriage.
In this same way, husbands ought to love their wives as their own bodies. He who loves his wife loves himself. After all, no one ever hated their own body, but they feed and care for their body, just as Christ does the church.
It has made Nick's career path clearer as well and what I will tolerate. Surprisingly, after surviving this past year, I can truly say for the first time that I am up for going wherever Nick wants to go and his company wants to send us! I used to think we had some control over it, now I have been educated, and its all good. I can do it, and if we never end up back in Houston, I am ok with that. I have said good bye to my hometown, never to return (unless its to visit or if we are really relocated there
). It has made clearer that we need to make sure our little family unit is very strong because we might never have parents and grandparents to depend upon.
I feel like this year I have come into my stride with motherhood. I am so glad that I had my second for many reasons, but not the least of which is that I think that I am a better mother to my first for having had my second. I am much more patient. I love spending time with my girls. I hate being away from them, even for a few hours. Our bonds have strengthened.
What we hope 2014 will bring…
A pregnancy. Not right away, but in a few months, we would love to be pregnant again.
Contentment. I have struggled a lot with being content in Midland and with my general lot in life. Its something that I want to spend a lot more prayer time around.
Clarity around my work with Reece's Rainbow… I am also hoping for surprise wealth to fall in my lap so that I can fund every single adoption happening. I can  dream, right?
Focus and growth in the areas that I am strong in. I'm tired of being well rounded. I'd like to be really good at at least one thing.
More time to bake! I love baking and cooking from scratch.
More time to read!
Many new friends and opportunities to reconnect with old friends.